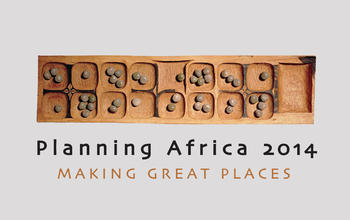 19-22 October 2014. Durban, South Africa
+INFO:  www.sapi.org.za / Programme
The conference will build on the outcomes of previous conferences relating to the role of planners and the value of planning in the development and growth of South Africa in particular and the African continent more broadly.
The main proposition for Planning Africa 2014 is that "Great Places" ought to respond to the needs and aspirations of their communities, be inclusive, and facilitate and enrich human and social interaction. They should be places that people want to live in and/or visit. They should attract investment which in turn generates employment and addresses poverty and inequality.
"Making Great Places" could be regarded as an economic imperative that requires a multi-disciplinary approach but Planners are/or ought to be the drivers. Each place is unique and requires levels of investment that are appropriate to its conditions. "Great Places" can often only be made in a mutually reinforcing manner through strategic state investment, service delivery and management as well as bottom-up community action and local/regional coalitions.